Query Log: Track, Manage and Report On Invoice Queries
22 February 2022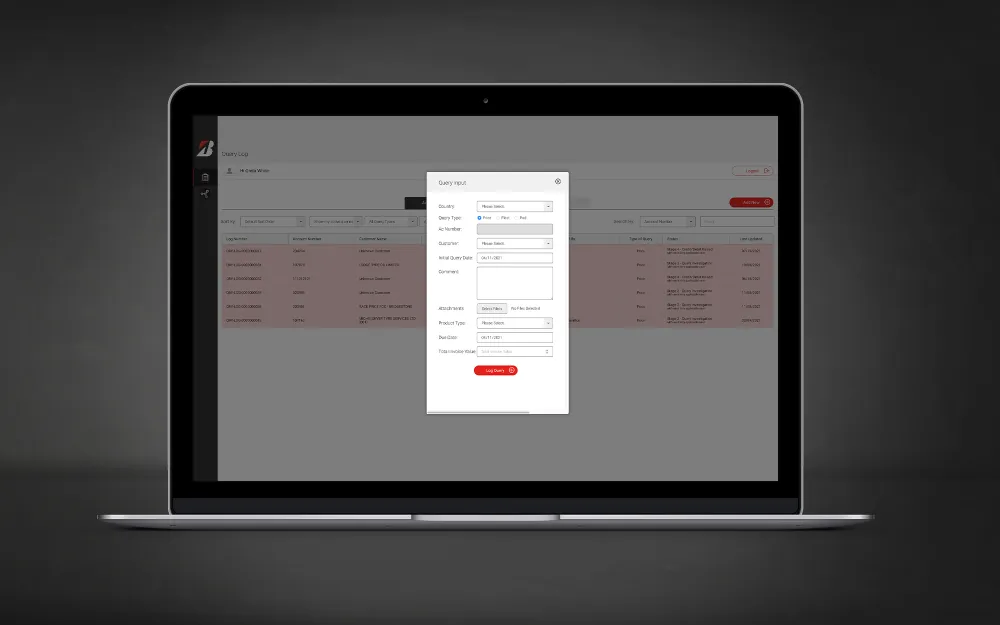 Query Log is the tool we built for Bridgestone to log, track and manage invoice queries. We thought we'd write a blog explaining a bit about how it came to be and what it does.
Bridgestone - the world's largest tyre manufacturer - needed a platform they could use to log queries raised by customers and ensure that due process was followed to answer those queries.
Working from the specifications provided by the client, we designed a tool that would enable Bridgestone employees to log queries in three categories: Price, Fleet and Proof of Delivery (POD). Once logged, the query gets passed between the relevant people at Bridgestone that are required to be involved in its resolution. Email is used by the system to issue notifications. For instance, when a query is with a user who needs to action something, the system will send them a reminder/notification via email.
The query, its resolution (and all the communication, notes and correspondence between departments that have been logged along the way) are stored as a record that can be tracked, evaluated and reported on.
Any issue, concern or error identified by customer or staff member at Bridgestone can be logged as a query. The report functionality helps them to track financial numbers, check how long queries take to report, or analyse how many of certain query types they get.
To the user, Query Log presents as an intuitive interface, allowing them to quickly submit a contribution and ensure that the next person is fully informed of previous actions undertaken. The system does certain calculations and has rules in place that determine who a query goes to as it moves forward.
The key features of the platform are:
Full communication log
Automated user and approval system
Automated reminders
Report/Data extraction functionality
The management team at Bridgestone were delighted with the new system. Sally Snelson said:
"We were delighted with the results. What was delivered was true to our design spec and has improved the efficiency of the whole process."
If you think your organisation could benefit from a bespoke tool to streamline the handling of data, we want to hear from you. You can call our office on 01603 632552 or email info@rwd.group for more information.