Over 20 Years Established as a Web Design Company in Norwich
20 September 2021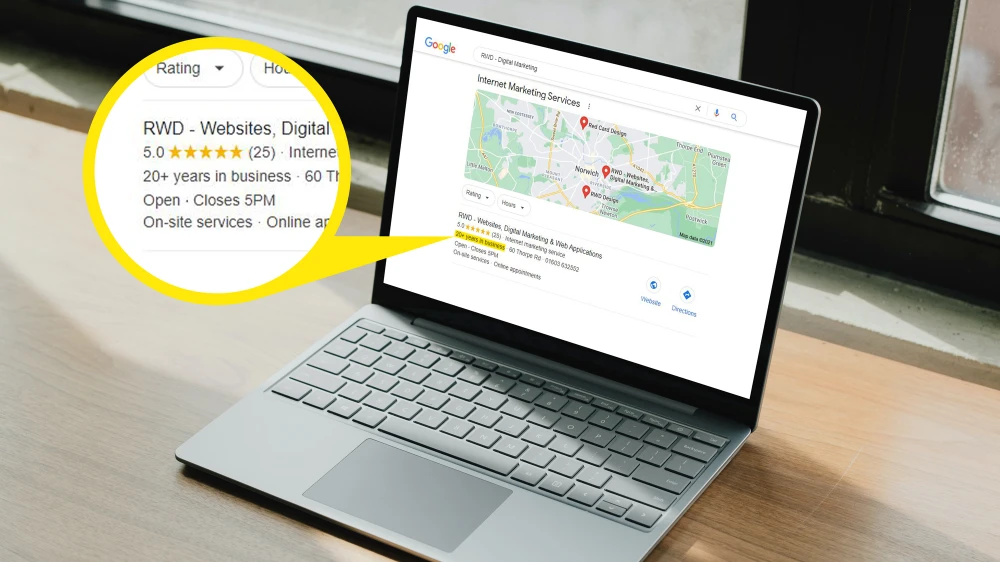 The Google Maps information that appears in Google searches for certain terms has a cool little feature whereby it tells you how long a company has been in business. Indulging in a spot of autogoogling (an activity we recommend to all businesses so they are aware of how they appear in Search results), we were pleasantly reminded that we have now been in business for over twenty years!
Trust
Our particular business model of website development and digital support clearly has legs, and our longstanding client base serves as evidence that RWD is a business that can be trusted. 20 years is a long time in this industry. And we hope that it is reassuring to potential clients that we are no fly-by-night operation.
Experience
No business will have an active industry presence over a timescale that can be measured in decades without picking up a trick or two. Our designers, developers and content writers are experienced at their specialties. We have the ability to recognise and avoid potential pitfalls that a less experienced team might not see coming.
Adaptability
The other key to longevity is adaptability. The web has changed a lot in 20 years. To say nothing of necessary website security updates, there was no social media or video hosting when we designed our first website. Staying abreast of the latest changes in a fast-paced industry and making sure our clients' websites look fresh and modern without being faddy is a real skill that we have ably demonstrated in our 20+ years.
If you would like to know more about any of our web design, hosting or digital marketing support services, then please get in touch. You can email info@rwd.group, or call our offices on 01603 632552 to get started.