What You'll Get by Signing Up to Our Digital Marketing Bundle
14 September 2022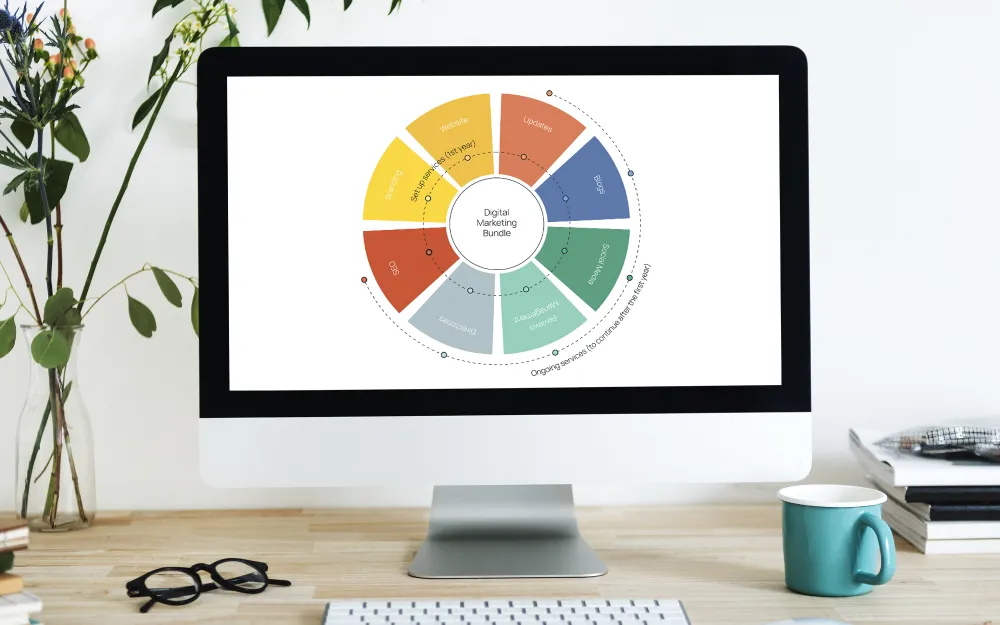 RWD is a team of digital professionals: developers, designers and copywriters. By signing up to our digital marketing package, you'll get access to all their skills - and a new website - for just £595 per month.
A new website
Whether you are starting from scratch or looking for a freshen up of your existing site, our team will build you a beautiful looking website with a structure and content designed to turn traffic into leads and sales. We build all our websites bespoke from designs produced by our in-house graphic designer.
Branding
Included in the price is the option to have a professional graphic designer take a look at your branding. As with the website design, this service can be applied to those just starting out or those looking for a brand refresh, modernising your brand's look while keeping colours and themes that are familiar to existing customers.
Monthly blogs
Our copywriting team will liaise directly with your organisation to research, write and publish relevant articles to your blog. You can use this feature to publicise company and industry news, building a buzz around your brand on social media. The blog can also be a place to showcase your latest work or target "long tailed keyphrases", bringing additional traffic to your website from people googling terms tangentially related to your business.
Website updates
As your business evolves, so should your website. If you have introduced a new product or service, you will want to showcase the new line. We've always taken the approach that a website should be as adaptable a space as a traditional storefront window - not a snapshot of where your business was three years ago when you paid someone ten grand for a new site.
Everything else online
We can handle everything that your business needs online. We'll list you in relevant directories, set up and monitor Google Ads campaigns, write advertising emails to your existing client list, respond to reviews, produce social media friendly content and infographics. We'll discuss in detail your business's needs and produce a Digital Marketing Bundle that exactly meets your requirements.
For a fraction of the price of a single employee, let RWD's team of digital professionals take care of everything online so you can get on with running your business. To get started, give us a call on 01603 632552 or email us a message at info@rwd.group and we'll get back to you.